Разве мы хуже неандертальцев?

Они были не глупее нас, владели планетой более полумиллиона лет и передали её нам в приличном состоянии. Уверен, мы их хорошенько за это отблагодарили... У нас было более 10000 лет совместного существования, чтобы перенять позитивный опыт. Но как мы используем его сейчас? Надеюсь, неандертальцам, если бы они дожили до этого светлого будущего, не пришлось бы за нас краснеть.
Are we really worse off than the Neanderthals?

They were not more stupid than us, they owned the planet for more than half a million years and handed it to us in a good condition. I'm sure we thanked them well for it ... We had over 10,000 years of coexistence, and it is sufficient to learn from the Neanderthal positive experience. But how do we use it now? I hope the Neanderthals, if they had lived in this brilliant future, would not have to blush for us.
Рисунок:
Homo sapiens neanderthalensis
https://zirbelnuss.livejournal.com/115419.html
http://hiero.ru/2249606
http://amelkin.de/a.pdf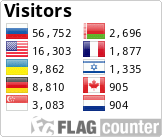 Current Music

Жанна Агузарова

Tags

#20likes

,

#Allgäu

,

#Brühlgut

,

#Europäische

,

#Frühlingsfest

,

#Fürstenfeldbruck

,

#Gelände

,

#Gräfelfing

,

#Isarbrückenfest

,

#Kölle

,

#Königlichen

,

#Künstler

,

#MÜNCHEN

,

#München

,

#Nördlingen

,

#STADTGRÜNDUNGSFEST

,

#Schloßhof

,

#Schloßschänke

,

#Schwanthalerhöh

,

#Schwäbischer

,

#Straßenfest

,

#Südtirol

,

#Völkers

,

#Zürich

,

#actor

,

#actress

,

#adorable

,

#affing

,

#africa

,

#afrika

,

#ag

,

#age

,

#ago

,

#airport

,

#aktionstag

,

#all_shots

,

#allianz

,

#alternative

,

#alternativweltgeschichte

,

#altstadtringfest

,

#amazing

,

#amc

,

#amelkin

,

#ammersee

,

#animal

,

#animales

,

#animallovers

,

#animals

,

#annahof

,

#anthropological

,

#anthropology

,

#ants

,

#arcaden

,

#archaeology

,

#arena

,

#art

,

#artelier

,

#artifacts

,

#artist

,

#artoftheday

,

#artsy

,

#asia

,

#audi

,

#auer

,

#augsburg

,

#augsburger

,

#ausstellung

,

#australia

,

#autohaus

,

#bad

,

#basques

,

#bauhaus

,

#baywa

,

#beat

,

#beats

,

#beautiful

,

#bees

,

#benefizausstellung

,

#bernauer

,

#bestoftheday

,

#bestsong

,

#blackhole

,

#blutenburg

,

#bmw

,

#borenstein

,

#brainy

,

#brauerei

,

#bumpin

,

#cartoon

,

#casino

,

#cat

,

#catlover

,

#catoftheday

,

#cats

,

#catsagram

,

#catsofinstagram

,

#catstagram

,

#cave

,

#caveart

,

#center

,

#chiemsee

,

#christkindl

,

#cinema

,

#city

,

#civilization

,

#coffee

,

#colorful

,

#cool

,

#country

,

#creative

,

#crime

,

#cut

,

#cute

,

#cyberattack

,

#cyberattacke

,

#cyberattacks

,

#cybercrime

,

#cyberterror

,

#cyberterrorism

,

#daily

,

#decryption

,

#deutsches

,

#deutschland

,

#diptych

,

#dog

,

#dogs

,

#dome

,

#draw

,

#drawing

,

#dubstep

,

#dult

,

#dvd

,

#einkaufs

,

#elixia

,

#engel

,

#englischen

,

#enough

,

#erding

,

#europa

,

#evidence

,

#fabrik

,

#fantastic

,

#favoritesong

,

#fest

,

#festival

,

#film

,

#filmfest

,

#films

,

#flick

,

#flicks

,

#follow

,

#follow4follow

,

#followme

,

#food

,

#foxbob

,

#fujitsu

,

#furry

,

#gallery

,

#garten

,

#gemeinde

,

#genre

,

#ghibelline

,

#girl

,

#gmbh

,

#golfsport

,

#good

,

#goodmovie

,

#goodmusic

,

#graphic

,

#graphics

,

#grubhof

,

#gut

,

#haydn

,

#herrschings

,

#hilton

,

#hiphop

,

#hirschgarten

,

#historisches

,

#history

,

#holiday

,

#hollywood

,

#homo

,

#hotel

,

#human

,

#hypothetical

,

#iceage

,

#idea

,

#idee

,

#ideographic

,

#igers

,

#iklife

,

#illustration

,

#ilovemycat

,

#imot

,

#indianer

,

#informationstechnologie

,

#inn

,

#inscription

,

#inscriptions

,

#instaart

,

#instaartist

,

#instacat

,

#instacool

,

#instadaily

,

#instaflick

,

#instaflicks

,

#instafollow

,

#instago

,

#instagood

,

#instagramcats

,

#instalike

,

#instamovies

,

#instamusic

,

#internationale

,

#interpretive

,

#invasion

,

#iphoneonly

,

#isar

,

#isarcenter

,

#ischl

,

#ising

,

#it

,

#jam

,

#jugendwohnheim

,

#kaiservilla

,

#kandinsky

,

#karikaturist

,

#karneval

,

#kaspar

,

#kempinski

,

#killer

,

#kindergarten

,

#kitten

,

#kittens

,

#kitty

,

#knowhow

,

#kolpingsaal

,

#kreissparkasse

,

#kulturreferat

,

#kunst

,

#kunstmeile

,

#laas

,

#language

,

#lenbach

,

#lenbachhaus

,

#leonardo

,

#lichter

,

#lied

,

#life

,

#like

,

#like4like

,

#likes

,

#linguistic

,

#linguistics

,

#listentothis

,

#look

,

#love

,

#lovecats

,

#lovekittens

,

#lovethissong

,

#loving

,

#lufthansa

,

#lyric

,

#mankind

,

#manuscript

,

#manuskript

,

#marienplatz

,

#markt

,

#marktsonntag

,

#marriott

,

#masterpiece

,

#mccain

,

#media

,

#medical

,

#melody

,

#menschheitsgeschichte

,

#mesopotamia

,

#mesopotamien

,

#message

,

#messe

,

#microsoft

,

#mind

,

#mini

,

#moosach

,

#motorrad

,

#movement

,

#movie

,

#movies

,

#moviestar

,

#munich

,

#music

,

#myjam

,

#mystery

,

#nachtmarkt

,

#nature

,

#neandertaler

,

#neanderthal

,

#neanderthals

,

#neuperlach

,

#newsong

,

#novolino

,

#nymphenburg

,

#oberaudorf

,

#oez

,

#olympiapark

,

#ottobrunn

,

#p1

,

#paleo

,

#paleolinguistics

,

#paleolithic

,

#paleontology

,

#paper

,

#park

,

#party

,

#partymusic

,

#pasing

,

#pasinger

,

#passagen

,

#patentamt

,

#paulaner

,

#pen

,

#pencil

,

#pep

,

#perlacher

,

#personal

,

#pet

,

#petroglyph

,

#petroglyphs

,

#pets

,

#pets_of_instagram

,

#petsagram

,

#petstagram

,

#pflanzen

,

#photography

,

#photooftheday

,

#picoftheday

,

#pictogram

,

#pictographic

,

#picture

,

#poing

,

#police

,

#polizei

,

#pop

,

#portraitist

,

#power

,

#praterinsel

,

#prehistoric

,

#prehistory

,

#print

,

#prosieben

,

#proto

,

#provocation

,

#rap

,

#rathaus

,

#remix

,

#repeat

,

#reprehistorism

,

#rhaetian

,

#rnb

,

#rockart

,

#root

,

#samstag

,

#sapiens

,

#schaustellerverband

,

#schlosshotel

,

#schnellzeichner

,

#schustermann

,

#schwalbenschwanzzinnen

,

#schwarzesloch

,

#schweiz

,

#script

,

#seehaus

,

#semiotic

,

#semiotics

,

#shamash

,

#siberia

,

#siemens

,

#sinne

,

#sketch

,

#sketchbook

,

#skyline

,

#sleeping

,

#smiths

,

#sommerfest

,

#song

,

#songs

,

#songtext

,

#sonnenalp

,

#sparda

,

#stadt

,

#stadtbibliothek

,

#stadtmauerfest

,

#stadtsparkasse

,

#stadtteilfest

,

#stadtteiltage

,

#star

,

#sternemarkt

,

#stiftung

,

#stone

,

#stoneage

,

#strandkurhaus

,

#strassenfest

,

#style

,

#sulden

,

#swag

,

#swallowtail

,

#symbol

,

#symbolic

,

#taff

,

#tagsforlikes

,

#technologie

,

#technology

,

#telegate

,

#terror

,

#terrorism

,

#tflers

,

#theater

,

#theatre

,

#therme

,

#thor

,

#tiermesse

,

#trapper

,

#tweegram

,

#tweet

,

#tz

,

#unconscious

,

#unicreditbank

,

#vasilykandinski

,

#verein

,

#video

,

#videos

,

#vitalclub

,

#vollmann

,

#voynich

,

#voynichmanuscript

,

#waging

,

#wandelmaler

,

#wasps

,

#wassilykandinsky

,

#web

,

#webstagram

,

#weihnachtsfeier

,

#weinmesse

,

#welt

,

#welten

,

#weltverlag

,

#wertach

,

#wertachbrucker

,

#west

,

#wien

,

#winterberger

,

#winterspott

,

#winterthur

,

#woolworth

,

#xxxlutz

,

#zeughaus

,

#zoo

,

#Österreich

,

#Бернауэром

,

#Войнича

,

#Кандинский

,

#Кофе

,

#Манускрипт

,

#МанускриптВойнича

,

#РукописьВойнича

,

#Фильм

,

#ЧёрнаяДыра

,

#аутоагрессия

,

#вечер

,

#вечеринка

,

#вид

,

#видео

,

#город

,

#гуляем

,

#да

,

#девушка

,

#девушки

,

#день

,

#деньги

,

#доброеутро

,

#дорога

,

#друг

,

#дружба

,

#друзья

,

#жесть

,

#жизнь

,

#жизньпрекрасна

,

#инстадети

,

#инстамама

,

#инстамамс

,

#инстафото

,

#кино

,

#классно

,

#клуб

,

#конкурс

,

#кот

,

#котик

,

#красиво

,

#красота

,

#криминал

,

#лайки

,

#лук

,

#лучший

,

#любимая

,

#любимые

,

#любимый

,

#любовь

,

#любовьморковь

,

#любовьмоя

,

#мой

,

#москва

,

#мы

,

#настроение

,

#небо

,

#нет

,

#ночь

,

#нравится

,

#обед

,

#облака

,

#отдых

,

#отдыхаем

,

#пара

,

#подпишись

,

#полиция

,

#праздник

,

#преступник

,

#привет

,

#природа

,

#провокатор

,

#провокация

,

#россия

,

#селфи

,

#семья

,

#сила

,

#следуйзамной

,

#солнце

,

#сон

,

#стиль

,

#супер

,

#счастье

,

#театр

,

#терроризм

,

#ты

,

#украина

,

#улыбка

,

#успех

,

#утро

,

#фантастика

,

#фото

,

#фотография

,

#хорошо

,

#шопинг

,

#я

,

20letzhzh

,

Arbeit-abhängig

,

Arbeitssüchtig

,

Gemäldegalerie

,

Künstler

,

Künstler-Duo

,

Marsopstraße

,

München

,

Porträtist

,

Spaßporträt

,

Würm

,

adventure

,

aktion

,

alien

,

aliens

,

all

,

amelk!n

,

amelkin

,

amelkin.de

,

apokalypsis

,

arbeit

,

arbeitssucht

,

armageddon

,

art

,

art-atelier

,

artist

,

artists

,

astro-poetry

,

astronomy

,

atelier

,

auftragsmaler

,

augsburg

,

außergewöhnliche

,

außerordentliche

,

bad

,

bavaria

,

bayern

,

bernauer

,

besondere

,

bild

,

bild in kohle

,

bilder

,

buchen

,

business-class

,

business-plan

,

canvas

,

caricature

,

caricatures

,

caricaturist

,

cartoon

,

cartoon-sujet

,

cartoonfiguren

,

cartoonist

,

cartoons

,

charcoal

,

concept

,

cosmic

,

cosmos

,

crisis-blues

,

crisis-rock

,

cult

,

culture

,

dax

,

dax-absturz

,

dax-krise

,

dax-rock

,

dichter

,

duhless

,

dukhless

,

duo

,

duo-amelkin

,

eda

,

elves

,

end of the world

,

engagieren

,

event

,

event-karikaturist

,

exklusive

,

famous

,

fantasie

,

fantasy

,

feier

,

fest

,

fun

,

gala

,

gala-karikaturist

,

galaxie

,

galaxis

,

galaxy

,

geburtstag

,

geburtstagsgeschenk

,

geburtstagskind

,

geburtstagsparty

,

germany

,

geschenk

,

geschenke

,

geschenkidee

,

geschenkideen

,

glamour

,

high-end

,

hochzeit

,

hochzeiten

,

hochzeitsgeschenk

,

hochzeitsgeschenke

,

hochzeitskarikatur

,

humorvolle

,

humour

,

illustration

,

impotence

,

impotenz

,

infra

,

jam

,

jamming

,

karikaturen

,

karikaturist

,

karikaturisten

,

karikaturmaler

,

karikaturtherapie

,

karikaturzeichner

,

karikaturzeichnung

,

karikaturzeichnungen

,

kino

,

kohle

,

kohlezeichner

,

komponist

,

krasota-i-zdorove

,

kunst

,

kunstgewerbe

,

kunstmaler

,

kunstmaler-duo

,

künstler

,

leinwand

,

lena

,

lena meyer-landrut

,

lied

,

lieder

,

liedermacher

,

life

,

lightning sketcher

,

live

,

live-karikatur

,

live-portrait

,

live-zeichner

,

livejournal

,

liveportrait

,

lowbrow

,

lyrics

,

lyriker

,

malerei

,

maschunja

,

menzingia

,

messe

,

mieten

,

milky way

,

minga

,

moscow

,

moskau

,

muc

,

muenchen

,

munich

,

music

,

musik

,

musiker

,

mystisch

,

münchen

,

nauka-i-tehnika

,

nemo

,

neu-pasing

,

nibiru

,

originelle

,

p!nk

,

painter

,

painting

,

paper

,

papier

,

party

,

personalisierte

,

personalisiertes

,

persönliche

,

picture

,

pictures

,

pigment

,

pink

,

planet

,

poem

,

poems

,

poesie

,

poetry

,

point nemo

,

politika-i-obschestvo

,

pop-sur

,

pop-surrealismus

,

pop-surrealist

,

pop-ultra-realist

,

popsur

,

popsurrealismus

,

popsurrealistische

,

portait

,

portrait

,

portrait vor ort

,

portraitbild

,

portraitbilder

,

portraitist

,

portraitisten

,

portraitkarikatur

,

portraitkarikaturen

,

portraitkarikaturist

,

portraitmaler

,

portraitmalerei

,

portraits

,

portraittherapie

,

portraitzechner

,

portraitzeichner

,

porträt

,

porträtist

,

porträtmaler

,

porträtzeichner

,

promi

,

prominente

,

promis

,

razvlecheniya

,

rock

,

rock'nroll

,

russisch

,

schauspieler

,

schnellkarikatur

,

schnellportrait

,

schnellporträt

,

schnellzeichner

,

schnellzeichnung

,

schnellzeichnungen

,

schnllzeichner

,

schock

,

sci-fi

,

selbstkarikatur

,

semya-i-deti

,

sensation

,

show

,

show-karikaturist

,

showpainter

,

showzeichner

,

sissi

,

sketch

,

sketcher

,

song

,

songs

,

songschreiber

,

songwriter

,

spassportraet

,

spassportraet.de

,

spassportrait

,

speeddrawer

,

speedpainter

,

speedpainting

,

star

,

stars

,

stihi

,

stil-zhizni

,

strukturmalerei

,

sucht

,

sumer

,

super

,

super-materie

,

super-reality

,

supernature

,

superrealismus

,

sur

,

surrealer

,

team

,

theater

,

tierkarikatur

,

tierportrait

,

toll

,

top

,

ultra

,

ultramaterie

,

ultrarealismus

,

ultrarealistische

,

ultrareality

,

veranstaltung

,

vernissage

,

video

,

vokrug-sveta

,

voynich

,

voynich manuscript

,

welcome

,

workaholic

,

workoholics

,

worst

,

wunschportrait

,

xing

,

y-blues

,

yb

,

youtube

,

yumor

,

yuppie

,

yuppie blues

,

yuppie-blues

,

yuppie-klub

,

yuppie-rock

,

yuppies

,

zeichnung

,

Ähnlichkeit

,

überraschende

,

Александр Амелькин

,

Амелькин

,

Арт-Ателье

,

Данила Козловский

,

ДухLess

,

Карикатура

,

Карикатура на заказ

,

Коко Шанель

,

Менцингия

,

Портрет на заказ

,

Портрет по фото

,

Портрет по фотографии

,

Шаржист

,

Яппи-Блюз

,

амелькин

,

арт-шоу

,

искусство

,

карикатура

,

карикатура к юбилею

,

карикатура на заказ

,

карикатура на заказ в москве

,

карикатура по фото

,

карикатура по фотографии

,

карикатура по фотографии на заказ

,

карикатура с фотографии на заказ

,

карикатурист

,

карикатуристы

,

карикатуры

,

картунист

,

мечта

,

подарок к юбилею

,

подарок ко дню рождения

,

подарок на годовщину свадьбы

,

подарок на новый год

,

портрет

,

портрет на заказ

,

портрет на заказ в москве

,

портрет по фото

,

портрет по фотографии

,

портрет с фотографии на заказ

,

портретист

,

портретисты

,

портреты

,

праздник

,

прикольный подарок

,

профессиональный карикатурист

,

рисунок

,

свадебные подарки

,

свадебный подарок

,

свадебный шарж

,

свадьба

,

семейный портрет по фото

,

семейный шарж по фото

,

точка немо

,

уникальный жанр

,

художник

,

художники

,

шарж

,

шарж к юбилею

,

шарж ко дню рождения

,

шарж на заказ

,

шарж на заказ в москве

,

шарж на новый год

,

шарж по фото

,

шарж по фотографии

,

шарж с фотографии на заказ

,

шаржи

,

шаржист

,

шаржисты

,

шнельцайхнер

,

эксклюзивные подарки

,

юбилей

,

яппи

,

яппи блюз

,

яппи-блюз