Растение Xisouthros (Ziusudra): Погружённый в Воду Свет Жизни / The Submerged Light of Life
Растение
Xisouthros
(
Ziusudra
) вопреки законам природы успешно преобразовано в факультативного гидатофита (пока это - гипотеза) и вот уже более восьми лет живёт под водой без подпитки. Не является ли это намёком, что и Человечеству необходимо начинать строить неуязвимые подводные города? Может быть вода - спасение от возможных катаклизмов в будущем?
"Физики могут и не знать!" (фраза из старого анекдота) / Супер-установка для поддержания жизнедеятельности в подводных городах с использованием технологии МБУНА (MES).
Я был патентообладателем! И вот практически через 20 лет история возвращается на круги своя...
Почти создано супер-растение
"Зиусудра"
(в переводе:
"погружённый в воду свет жизни"
) - экстремофил, гидатофит с необыкновенными свойствами! То, что обеспечивала установка, теперь, вероятно, сможет сделать растение! МБУНА-технология может стать реальностью. МБУНА - неуязвимая архитектура, возможность существования в замкнутых жизненных пространствах под водой, под землёй, на воде, на земле, в воздухе, в вакууме, в экзосфере и на поверхности (под поверхностью) космических тел.
Мы используем инструменты, даже не подозревая, что некоторые из них без изменения дошли до нас от неандертальцев и препротобасков-неандертальцев, то есть атлантов, пострадавших от Всемирного Потопа 74000 лет назад. Очень небольшая часть из них тогда выжила и смогла передать последующим поколениям только малую толику своих достижений... Древняя надпись из кантабрийской пещеры гласит, что правитель затонувшей Атлантиды царь Зиусудра и его сын благодаря помощи богини Инанны спаслись в ковчеге и в благодарность построили на берегу, к которому они причалили, два города.
References / Ссылки
1. Alexander A. Amelkin, Margarita M. Blagoveschenskaya, Yury V. Lobanov, Anatoly K. Amelkin (2003): Minimum specific cost control of technological processes realized in a living objects-containing microenvironment. - Environmental Science and Pollution Research, Landsberg am Lech, Germany, January 2003, Volume 10, Issue 1, pp 44–48
https://link.springer.com/article/10.1065/espr2002.10.132
2. Alexander A Amelkin (2003): Forming of Controlled Living Microenvironments. - Proceedings 17th European Simulation Multiconference, June 9th - 11th, 2003, Nottingham, United Kingdom, (c) SCS Europe BVBA, 2003, ISBN 3-936150-25-7
http://www.scs-europe.net/services/esm2003/PDF/BM-01.pdf
3. Zeichnungen von Alexander Amelkin (2013): In "Vorschläge zur Verschönerung der Isar: Vorher-Nachher-Bilder", Merkur tz Redaktions GmbH & Co. KG, München, Deutschland, 13.11.2013
https://www.tz.de/muenchen/stadt/vorschlaege-verschoenerung-isar-vorher-nachher-bilder-3218152.html
4. Alexander A. Amelkin, Margarita M. Blagoveschenskaya, Anatoly K. Amelkin (2001): The Microenvironmental Systems Project. - (c) 6th IFAC Symposium on Cost Oriented Automation, Berlin, Germany. - IFAC Proceedings Volumes, Elsevier, Volume 34, Issue 29, October 2001, Pages 192-197
https://doi.org/10.1016/S1474-6670(17)32815-X
5. Амелькин А.А. (2003): Формирование управляемых жизненных микросред. - Пиво и напитки, 2, стр. 12-13, 2003
https://cyberleninka.ru/article/v/formirovanie-upravlyaemyh-zhiznennyh-mikrosred
6. Jiuping Xu and Zongmin Li (2012): A review on Ecological Engineering based Engineering Management, Omega, 2012, vol. 40, issue 3, 368-378 (
Amelkin et al. [82] worked out an approach for the development of software and the choice of hardware structures when designing subsystems for automatic control of technological processes realized in living objects containing limited space (micro-environment)
)
https://ideas.repec.org/a/eee/jomega/v40y2012i3p368-378.html
7. Albright W.F. (1918): The Babylonian Sage Ut-Napištim Rûqu // Journal of the American Oriental Society, Vol. 38, 1918, pp. 60-65
8. Werner Schäfer (1987): Agnes Bernauer und ihre Zeit, München
9. Любовь Шатрова (2014): "Переселенец". - Газетная статья, февраль 2014
10. Роберт Камминг (2008): "Великие художники. Расшифрованные послания и символы в работах мастеров живописи". - Белгород - Харьков, Издательство: Клуб семейного досуга, 2008. - 112 с., ISBN: 978-5-9910-0493-0
11. Wikipedia - The Free Encyclopedia, a registered trademark of the Wikimedia Foundation, Inc., a non-profit organization
12. Амелькин А.К. (2019/2020): Героингибиция. Регрессия геронтологии. Активное долголетие. - Москва (приоритет от 2019 года, план публикации 2020 года)
13. Kamal Meattle (2009): How to grow fresh air. - TED-2009
14. Wolverton BC, Douglas WL, Bounds K (July 1989): A study of interior landscape plants for indoor air pollution abatement (Report). - NASA, NASA-TM-108061 (PDF)
15. Liguo Tian, Qinghao Meng, Liping Wang, Jianghui Dong, Hai Wu (2015): Research on the Effect of Electrical Signals on Growth of
Sansevieria
under Light-Emitting Diode (LED) Lighting Environment. - PLOS, Published: June 29, 2015
https://doi.org/10.1371/journal.pone.0131838
16. Erik Runkle (2017): Effects of Blue Light on Plants. - GPN
https://gpnmag.com/article/effects-of-blue-light-on-plants/
17. Зеленьчукова Н. С. (2007): Влияние УФ-А излучения и синего света низкой интенсивности на морфогенез и содержание фотосинтетических пигментов. - Диссертация к.б.н.
18. Амелькин А.А. (2001): Кандинский и Кофе [ фантастический диптих ] (The Submerged Light of Life). - VERSION 191205 (PDF)
19. ПОЛУШКИН М. (2003): "ИЗОБРЕТЕНО: УПРАВЛЯЮЩИЙ РАЗВИТИЕМ РАСТЕНИЙ", Журнал "Изобретатель и Рационализатор". - ИР 9 (645) за 2003 год - 
http://www.i-r.ru/
(
"На VI Московском международном салоне промышленной собственности «Архимед-2003» А.Амелькин и его коллеги показали необычное устройство, которое как бы управляет развитием многих живых объектов. Устройство оснащено микропроцессором, которому задается специальная программа для каждого случая использования этого аппарата. Программу, если надо, можно корректировать с центрального пульта, в зависимости от меняющихся условий. Думается, что устройство пригодится не только в сельском хозяйстве и пищевой промышленности, но и для экологических, медицинских и гигиенических целей."
)
Настоящий материал является научно-фантастическим (отчасти) произведением к.т.н. Александра А. Амелькина.
Copyright: 26.06.2018. MBUNA Project. Базисная идея от 2001 года. Логотипом Проекта МБУНА является Псевдотрофеус.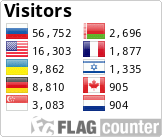 dilemma
LINX:
http://www.duo-amelkin.de/amelkin.pdf
http://www.amelkin.de/pasing.pdf
http://www.amelkin.de/ufo.pdf